What you call 'settlements' are on solid moral ground
What our detractors refer to as 'settlements' are no threat to peace. Others must recognise that we are part of the solution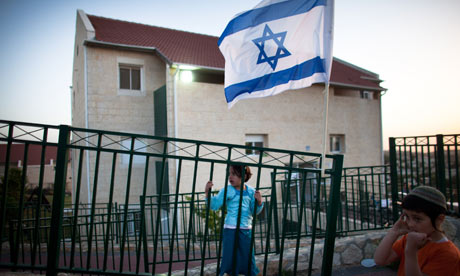 In 2009 I was invited to meet Tony Blair, the special envoy of the quartet (the UN, US, Russia and the EU) for the Middle East. At the end of our conversation I invited him to visit the communities whose future we had just discussed. He declined, saying: "I can see them from my helicopter." "From the helicopter," I replied, "you can't see the faces, look into the eyes and understand their aspirations." Blair, like many of his peers, continues to fly over our heads.
More than 360,000 Israelis live in almost 200 communities across Judea and Samaria, with 200,000 more in East Jerusalem. That's more than half a million people. Our endeavour stands on solid moral ground.
Our communities stand on solid moral ground because the right of Jews to live in Shiloh, Hebron or Beth El is inalienable. These sites are the cradles of Jewish civilisation, the birthplace of Hebraic culture. Negating the right of Jews to live in these historic parts of the Jewish homeland would be morally wrong.
Our communities stand on solid moral ground, because they are not – and never were – an impediment to peace. Statements such as Baroness Ashton's are misinformed, erroneous and the real obstruction. Ashton and her colleagues are most welcome to visit our communities to see for themselves how distant reality is from their perception.
Even those who still believe that the creation of a Palestinian state is the solution must admit thatthe rejections of Israeli offers by Yasser Arafat in 2000 and by Mahmoud Abbas in 2008 are what prevented an agreement, not the settlements.
After 20 years of failed attempts to reach a two-state solution, isn't it time we admit our failures and move on? The time has come to invest in new, innovative paths to peace that unite people through acts of mutual respect. The first step is to stop the demonisation of our communities and acknowledge that settlements aren't the problem – but rather an integral part of any future solution.
• Comments on this article are set to remain open for 24 hours from the time of publication but may be closed overnight